EDUCATION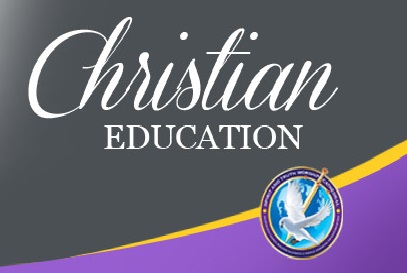 The Annual Congress of Christian Education of the National Capital Baptist Church 2409 Ainger Pl SE,…
Read More
HEALTH NEWS
April Health News U Can Use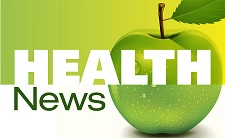 For years, the Mount Airy Baptist Church has been partnering with the Leadership Council for Healthy Communities (LCHC). This partnership is facilitated through our LCHC health liaison, Ms. Jacqueline Smith, who has provided our church with valuable information and resources from the LCHC; today is no different. Read more...
Go Red for Women's Health-Get a Check-up
The "Go Red" is a slogan of the American Heart Association in their effort to raise awareness of heart disease in women. According to the American Heart Association's website, cardiovascular diseases are the leading cause of death for women, in particular African-American and Hispanic women. Read more...
Misdiagnoses Can be Fatal
Misdiagnoses Having a healthcare professional misdiagnose an ailment or disease is common. It is a little unnerving to think that the place we go for care can end up being a place that does us harm. Yet, research has found that in 2014, approximately 12 million people may have been wrongly diagnosed. Read more...
Get a Second Opinion
Deep vein thrombosis, also known as blood clots, is one diagnosis that is often misdiagnosed. Sometimes the swelling associated with this can be misdiagnosed as a pulled muscle. The issue that can occur is that a doctor may not know to scan or screen for the true cause. Sometimes a doctor may be reluctant to screen, but it is important to request that this be done and to get a second opinion. Read more…

EMPLOYMENT
| | |
| --- | --- |
| | Two Upcoming Job Fairs |
1. Transdev is hosting another Hiring Event at the Largo One-Stop Center on Thursday, April 13, at 10:00 a.m. Please circulate flyer and encourage all interested candidates to register on the MWE for this event. Job Order# 658663 Salary $16.00 per hour Location: Largo One-Stop Center 1801 McCormick Drive Suite 120, MD 20774
https://mwejobs.maryland.gov/vosnet/Default.aspx?plang=E
VERY IMPORTANT INFORMATION:

1. NO CDL REQUIRED

2. TRAINING IS MANDATORY

3. ABILITY TO PASS EXTENSIVE BACKGROUND CHECK AND DRUG SCREENING

4. CANDIDATES WILL COMPLETE A PAPER APPLICATION AT THE HIRING EVENT

5. APPLICATION CAN NOT BE COMPLETED ONLINE

6. PLEASE BRING THE FOLLOWING: A FULL CERTIFIED COPY OF YOUR MOTOR VEHICLE RECORD (MVR) THE COST IS $12.00!!

All candidates must be able to work a flexible schedule (including weekends & holidays).

2. Omega Psi Phi Career Fair
Omega Psi Phi Fraternity, Inc. will be hosting the 2017 Career & Opportunity Showcase on Friday, April 28, 2017 from 12:00 p.m. until 2:30 p.m. at the Hilton Crystal City at Washington Reagan National Airport, 2399 Jefferson Davis Highway, Arlington, VA
Open to all job seekers targeting jobs offered by the participating companies
Bring resumes
Professional dress is required
Interviews may be conducted on site for professionals of all levels
Continue to visit the website for new updates on companies
Free of charge
Phone: (910) 286-9727
Email: dlgilbert85@gmail.com(link sends e-mail)
Website: http://www.3rddistrictques.org/

Date:
Friday, April 28, 2017 -
12:00pm to 2:30pm

Address:
Hilton Crystal City at Washington Reagan National Airport
2399 Jefferson Davis Highway
Arlington, VA
1-800-695-7551

Locality: Arlington County

Type of Event: Public Employer Job Fair

---
| | |
| --- | --- |
| | Apprenticeship Day at Huber Memorial Church |
Don't miss this opportunity.
---